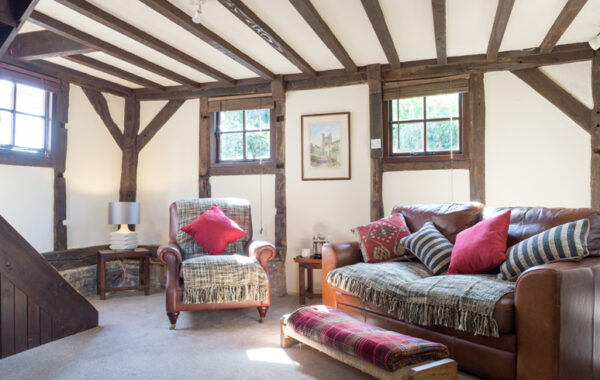 Max Occupancy:

4 Person(s)

Parking:

on-site

View:

Countryside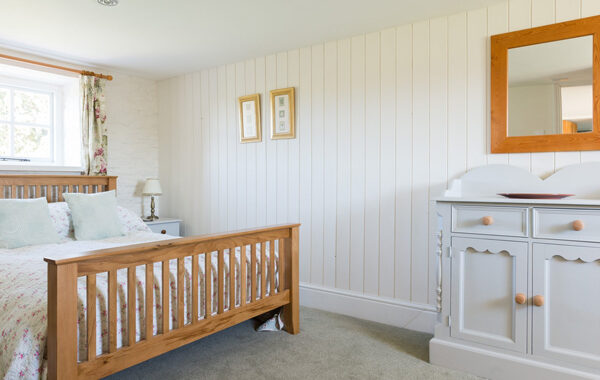 Max Occupancy:

2 Person(s)

Parking:

On-site

View:

Countryside
Max Occupancy:

3 Person(s)

Parking:

On-site

View:

Countryside

Short break A beautiful peaceful location where you are able to relax and enjoy the extensive grounds and lake of the White House if you do not wish to travel around. However, if you love beautiful scenery, and interesting small towns and villages, Herefordshire and Shropshire, next door, are perfect. Abby and Tim are kind and generous hosts always willing to offer advice about the area and keen to ensure that your stay is pleasant and relaxing.

Valentines break Another wonderful stay at the White House - first time trying Wain House, 2 bedroom cottage. Newly fitted out with log burner, spacious kitchen and sitting room and cosy bedrooms. Lovely setting and great location for some great walks. Abby and Tim are generous and attentive hosts who look after your every need. We have already booked for next year!

Feels like home I stay at the White House Brinsop several times a year when visiting family in Hereford. I'm very lucky to have found such a lovely place to stay: serene, comfortable and the rooms impeccably presented. Tim and Abby are legends. They really care about their guests' experiences. They are lovely, lovely people. I would recommend this wonderful place without reservation!

Excellent simply excellent We arrived and were greeted by Tim. We were shown to Dee's cottage and wow is all I could say. There was a beauty homemade loaf and a well stocked fridge. Tim and Abby were excellent hosts and made us feel very welcome. A true little escape, very peaceful and beautiful grounds. Nothing was too much trouble.. even a hangover cure was offered after being a wedding the day before. A rare find and well worth a visit Thank you Tim and Abby
Short break. We have just returned from a lovely weekend at Dee's Cottage. Abby and Tim were so friendly and helpful, nothing was too much trouble. (Tim even taxied us to and from a function at Brinsop Court) The cottage is lovely and cosy with spectacular views of the pool. A lovely, tranquil place to relax and unwind but near to lots of amenities. A great stay, thank you.

Seven day holiday We received a very warm welcome at Dees Cottage. Tim and Abby are lovely hosts and nothing was too much trouble. The cottage was clean and had excellent facilities. The garden and pond are glorious, particularly on a sunny day. This is a good location for touring around Herefordshire. Jules restaurant I Weobley is worth a visit.

Lovely break Another wonderful stay at the White House - our third time. Tim and Abby are very special hosts and make sure everything is just right and you feel very welcome and looked after. Attention to detail - the cottage had a loaf of freshly baked bread, a delicious lemon cake and eggs, milk, jam on arrival - everything was spotlessly clean. The setting is something else - quiet and tranquil with a lake and grounds. We know that we have found somewhere that we wish to keep returning to year on year - and we are already booking 2019 and maybe an extra visit in the Summer of this year - we can't think of a holiday cottage anywhere else as lovely as this and with such wonderful hosts

kennedymarilyn
19/06/2017
Beautiful place to stay. Dees cottage was very comfortable and well equipped. The White House is a beautiful property, very peaceful and the perfect location for a holiday. Tim and Abby our hosts could not have been more friendly and helpful always willing to do that little bit more to ensure we had a great stay. The welcome pack was very generous and well thought out with delicious homemade bread and cake. It was our second visit, last time we stayed in the Cider Press, both properties are lovely but Dees Cottage would be best for those with mobility issues as it is all on the ground floor. We would love to stay again. Thank you Tim and Abby for letting us share your home.

Lovely house,lovely hosts,lovely weekend We had a fantastic stay in Dee's cottage which was very clean,well-equipped,cosy and in beautiful location. Tim and Abby were very helpful with suggestions of places to visit and recommendations of places to eat. Lovely homemade bread and cake on arrival was one of the special touches that made it such a fab place to stay.
doreentaylor301
15/05/2017
What a find! The Cider Press is the perfect place for a holiday. Such a special place fantastic views from every window. You are encouraged to use the garden which is a delight with weeping lawns down to a lovely lake to wander around and watch the wildlife. Just perfect.